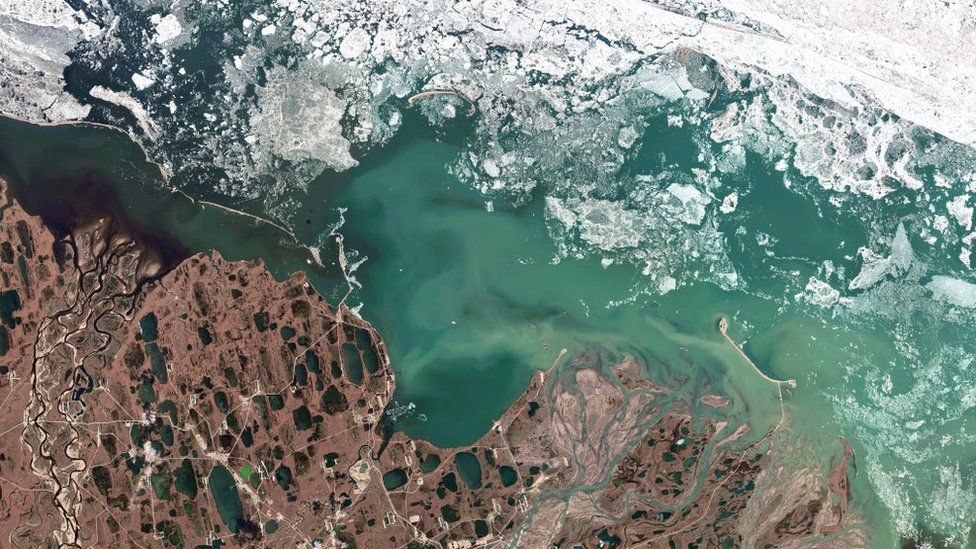 US President Joe Biden has approved a major oil and gas drilling project in Alaska that faced strong opposition from environmental activists.
The company behind the Willow project, ConocoPhillips, says it will create thousands of jobs and revenue.
Some Alaska lawmakers have also defended it as a source of jobs that will contribute to US energy independence.
But opponents of the $8bn (£6.6bn) plan fear its climate and wildlife impact.
The project, on Alaska's remote North Slope, is the largest oil project in the region for decades.
It is slated to produce up to 180,000 barrels of oil a day.
According to US Bureau of Land Management estimates, that means it will generate up to 278 million metric tonnes of CO2e over its 30-year lifetime – the equivalent of adding two million cars to US roads every year.
CO2e is a unit used to express the climate impact of all greenhouse gases together, as if they were all emitted as carbon dioxide.
This breaking news story is being updated and more details will be published shortly. Please refresh the page for the fullest version.