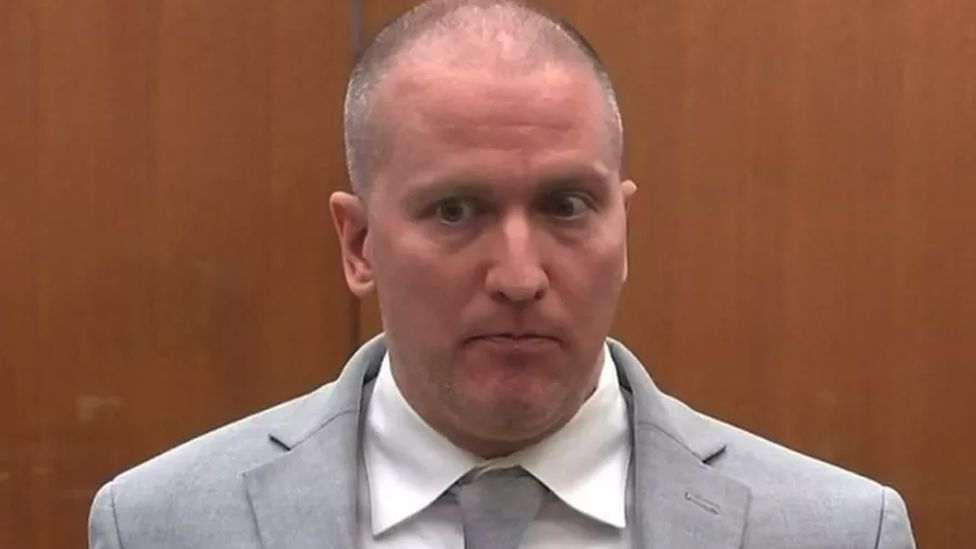 Ex-Minneapolis police officer Derek Chauvin, who is serving a 22-year sentence for killing George Floyd, has pleaded guilty to tax fraud.
On Friday he admitted to two counts of aiding and abetting tax fraud, after he and his now ex-wife underreported their taxable income between 2014 and 2019.
He was sentenced to 13 months in prison and ordered to pay restitution.
The killing of Floyd, an unarmed black man, in May 2020 led to mass protests around the United States.
Chauvin and his ex-wife Kellie May Chauvin, were charged with tax crimes shortly after Floyd's killing.
She pleaded guilty to the same charges last month, and is expected to be sentenced to community service at a hearing in May.