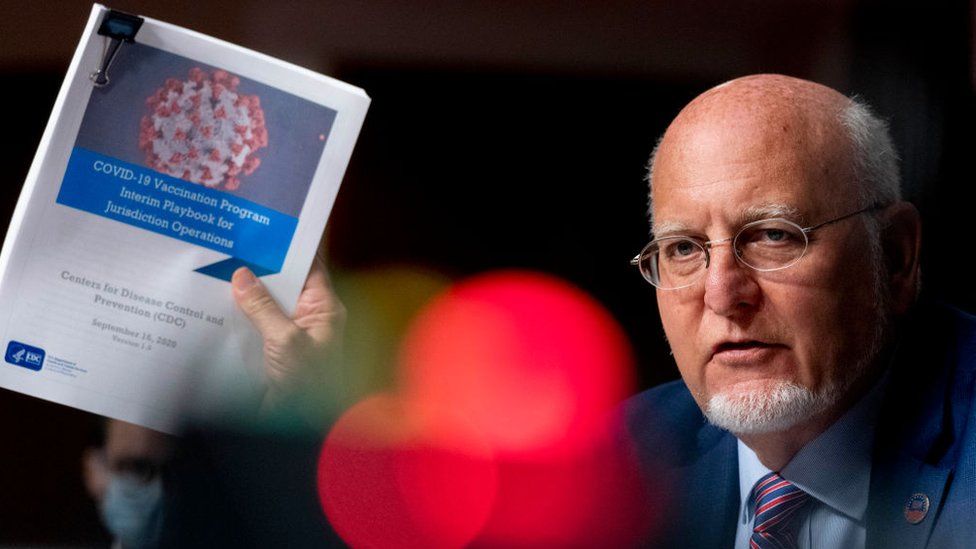 By Nomia Iqbal at the hearing & Sam Cabral
BBC News, Washington DC
The origins of Covid-19 are being explored by a US congressional committee in a first hearing in Washington.
The panel, formed by a new Republican majority in the US House of Representatives, is aiming to establish how the coronavirus emerged.
Some US officials have concluded that Covid "most likely" came from an unintended lab leak in Wuhan, China.
But many scientists point out there is no evidence that it leaked from a lab.
And the White House has said there is no consensus across the US government on the virus's origins.
The committee of nine Republicans and seven Democrats has said it would aim to conduct its work above partisanship.
But at Wednesday's hearing, the committee's top Democrat Raul Ruiz argued against the inclusion of witness Nicholas Wade over a controversial book he authored.
Mr Ruiz said the former New York Times journalist's inclusion was dangerous and that he could not be relied on.
The congressman said the former leader of the Ku Klux Klan, Dr David Duke, had endorsed a 2014 book by Mr Wade, which argued races evolved differently.
Mr Wade denied it was a racist book and another key witness, Dr Robert Redfield, the former director of the US Centers for Disease Control and Prevention, defended Mr Wade as "an outstanding science writer".
Dr Redfield was an early proponent of the lab leak theory, and used his appearance on Wednesday to restate his opposition to so-called gain of function research, in which viruses are manipulated to become more infectious in lab environments.
He told the committee it was "not scientifically plausible" to him that the virus had natural origins.
"It was told to me that they wanted a single narrative, and that I obviously had a different point of view," he said.
Some studies suggest the virus made the leap from animals to humans in Wuhan, possibly at the city's seafood and wildlife market.
The market is near a world-leading virus laboratory, the Wuhan Institute of Virology, which conducted research into coronaviruses.
Dr Redfield told the committee he believed the US taxpayer had funded gain of function research at the Wuhan institute.
A few days before that, the US Department of Energy said it had found the virus was most likely the result of a lab leak in Wuhan, but could only reach that conclusion with "low confidence".
In response to that, many scientists who have studied the virus said that there was no new scientific evidence pointing to a lab leak.
A natural origin is still the more likely theory, said Professor David Robertson, head of viral genomics and bioinformatics at the University of Glasgow.