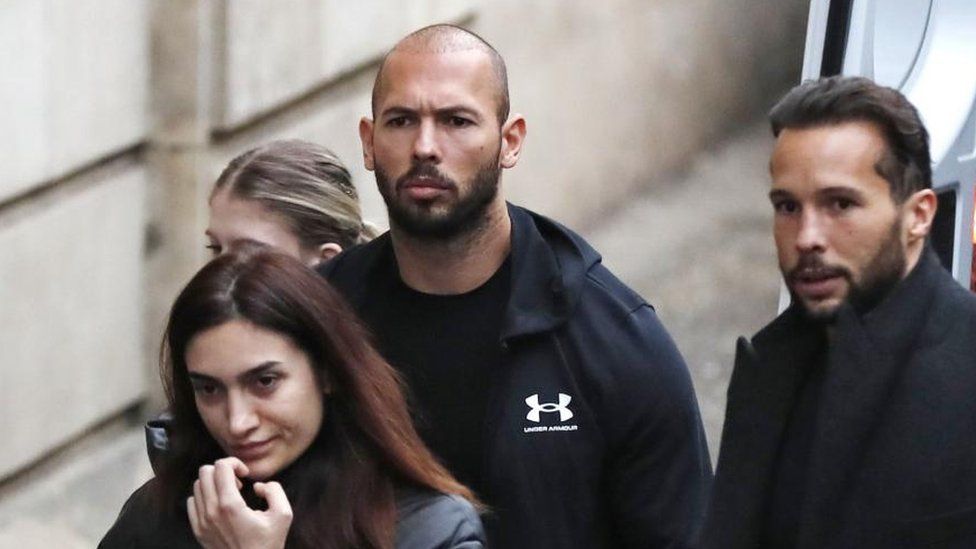 By Lucy Williamson, Kathryn Armstrong & Antoinette Radford
in Bucharest and London
Influencer Andrew Tate and his brother Tristan will stay in custody until 27 February after a Romanian court extended their police detention.
The pair have been held since late December as Romanian police investigate allegations of rape and exploitation.
Tate and his brother both deny the allegations against them.
Authorities claim the brothers have been part of a group that exploited women by forcing them to create pornographic content.
No charges have been brought against the brothers yet. As they have not been charged, they have not yet had the chance to plead guilty or not guilty.
The former kickboxer has millions of online followers – despite being banned from sites including TikTok, Instagram, Facebook and YouTube for misogynistic comments.
His Twitter account was reactivated in November and remains active, despite his detention.
Tate moved to Bucharest five years ago and was arrested last month when his house was raided.
A lawyer for the Tate brothers argued prosecutors had not presented any new evidence in their application to extend the detention period.
The reasons for the extension of the Tates' detention will be given later.
What's happened so far?